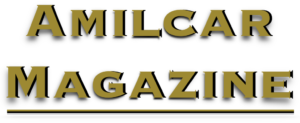 Georgia May Jagger met en scène l'âme la plus pure de la nouvelle collection dans la nouvelle campagne automne-hiver 2023-2024, en expérimentant divers éléments des looks qui constituent sa garde-robe essentielle, en les rendant de plus en plus uniques à chaque cliché grâce à sa personnalité charismatique, magnétique et réelle.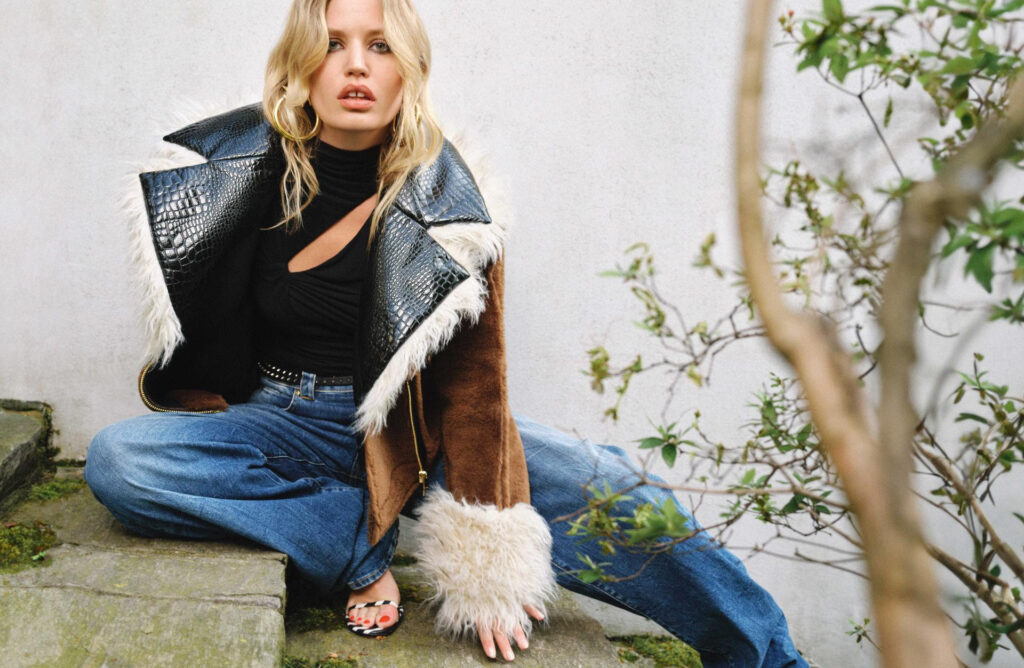 La mode étant inscrite dans ses gènes, Georgia ne se contente pas de l'ordinaire et aime mélanger les styles. Elle interprète aujourd'hui une féminité gracieuse et sensuelle, avec la combinaison cintrée en velours, les cuissardes et les minijupes imprimées, puis elle libère la créativité et la folie qui ont toujours distingué PINKO, en portant des vêtements d'extérieur en fausse fourrure et des imprimés optiques animaliers originaux, associés aux jeans caractéristiques et aux nouveaux pantalons cargos.
L'authenticité de Georgia est réelle et tangible, elle est clairement perceptible à travers les clichés de la photographe Brianna Capozzi, qui semble pouvoir parler et rire avec elle, comme si nous la connaissions depuis toujours. Voilà ce qu'est Georgia, une présence qui remplit l'espace, qui l'entoure avec une facilité désarmante.
Georgia May Jagger représente tout ce qu'une femme PINKO peut être : emblématique et drôle, folle et non conventionnelle, sûre d'elle et d'une joie de vivre contagieuse. Elle est l'amie que nous aimerions toutes avoir, avec laquelle nous aimerions sans aucun doute partager une garde-robe !
Collection Automne/Hiver 23/24 – GEORGIA MAY JAGGER POUR PINKO À DÉCOUVRIR SUR LE SITE !
COMBINAISON EN VELOURS
Prix : 465,00 € – COMBINAISON TECNA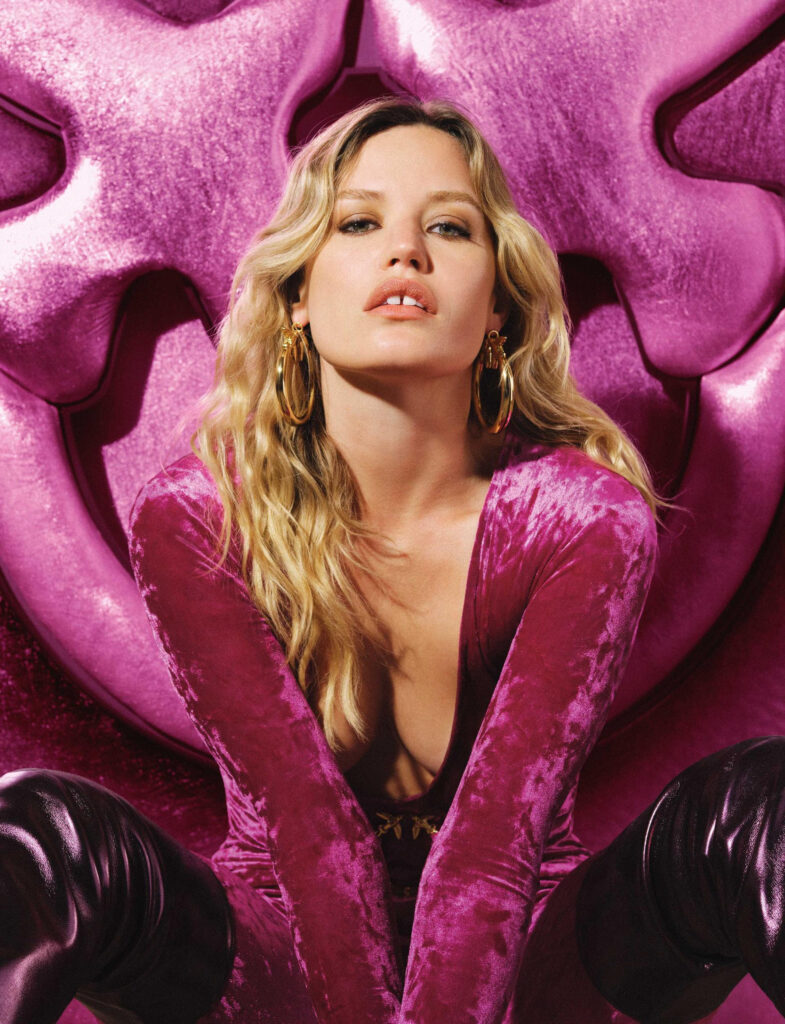 Art Direction: @riccardoruini @ruinistudio
Photographer: @briannalcapozzi
Styling: @vittoriacerciello
CREDITS :
Creative Direction : Riccardo Ruini
Photography : Brianna Capozzi
Styling : Vittoria Cerciello
Model : Georgia May Jagger
@georgiamayjagger for #PINKO #FW23
Découvrez l'irrésistible collection automne-hiver 2023 de PINKO : https://www.pinko.com/fr-fr/nouveaut%C3%A9s/derniers-arrivages/
Selection by : Rachel Joulia-Helou, editor-in-chief of AMILCAR MAGAZINE GROUP.

AMILCAR MAGAZINE to discover on Linktr.ee :   
https://linktr.ee/amilcarmagazine
Publishers:
Rachel Joulia-Helou, editor-in-chief of AMILCAR MAGAZINE GROUP.
Alexandre Joulia, photographer and deputy editor of AMILCAR MAGAZINE GROUP.
More information about AMILCAR USA – AMILCAR CANADA – AMILCAR UK MAGAZINE:

AMILCAR MAGAZINE GROUP : 
AMILCAR MAGAZINE & THE RIGHT MAGAZINE ISSUE :
CLUB AMILCAR GROUP :
Discover our brands in the windows of the Club Amilcar on  B Signature Group :
Discover our members in the windows of the Melià Paris Opéra hotel: Hôtel Paris Opéra Affiliated by Melia : 
Address in Paris :  3 Bd Montmartre, 75002 Paris –   click here